I realized that I've been tackling some projects almost every month since early retirement. On month 1, I repaired 47 Bumgenius Cloth Diaper Elastics. On month 2, I digitized our filing cabinet and got rid of more than half the paper in my filing box. This month, I created a recipe card for our favorite meals.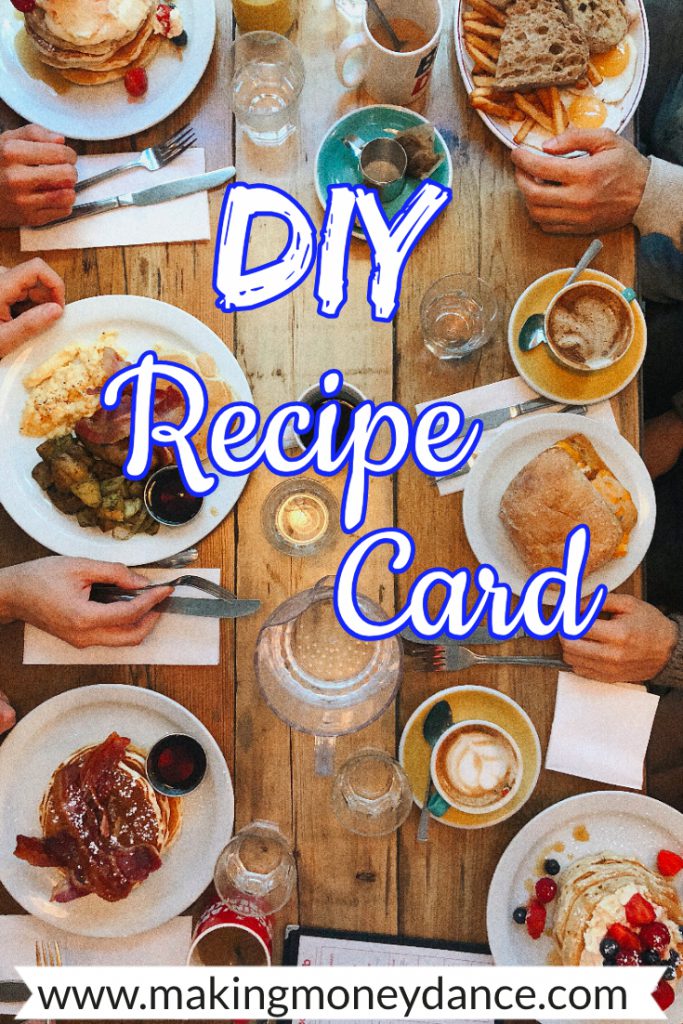 Old Recipe cards
Our old recipe cards are handwritten on a left over card stocks that we used for our wedding. We bought a rim at that time and still have a lot of left over. I cut it in half and wrote some of our favorite recipes. My husband, who cooked most of our meal also wrote down some recipes. Most of the recipes are found online, but tweak specifically to our liking. We will only wrote the recipes that we actually like. Having it printed on a hard copy is a lot easier than looking at our phones/tablet while cooking. In time these recipe cards have been spilled on. We also stopped adding to it and find ourselves missing the recipe that was used for certain food, if we need to re-create it.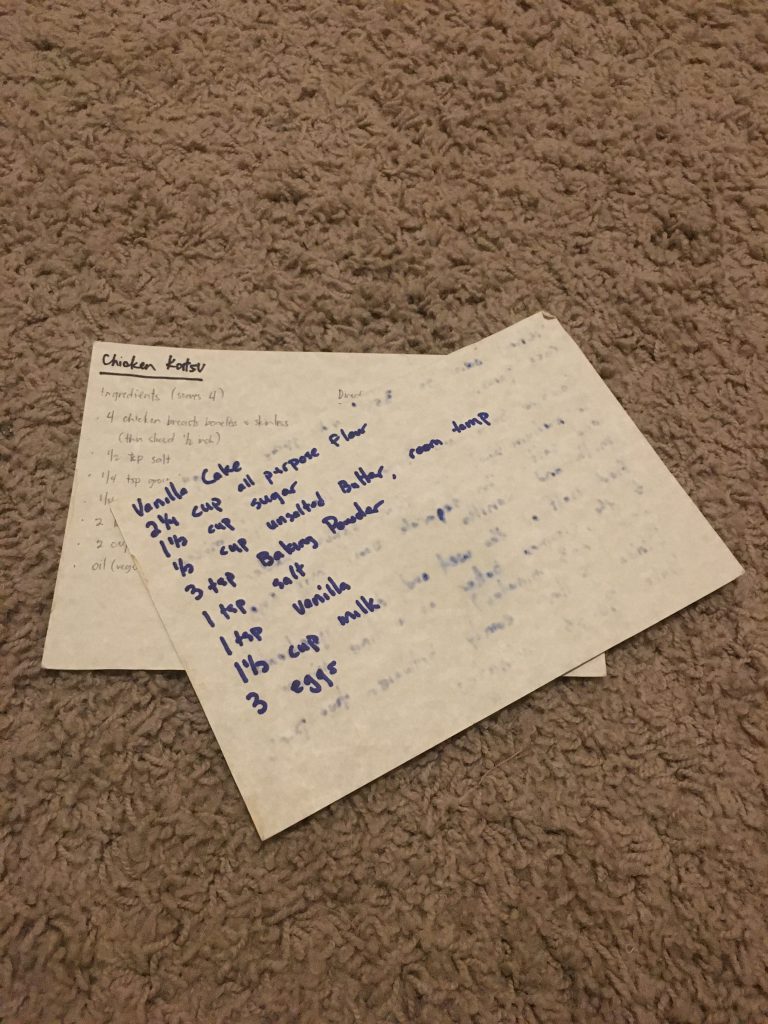 New Recipe Cards
You can find many free printable recipe cards online or purchase one from Etsy. You can even get one for free and editable. For these recipe cards, I decided to type it. There is some nostalgia in handwritten recipe cards, but it is useless if you can't read it. For example, I have a very small handwriting and sometimes my husband complains that he can't read it. As for him, well his hands get tired of writing down the recipes (and look above for his handwriting). I also think that it is easier to pass along a digital recipe, or print it out for someone.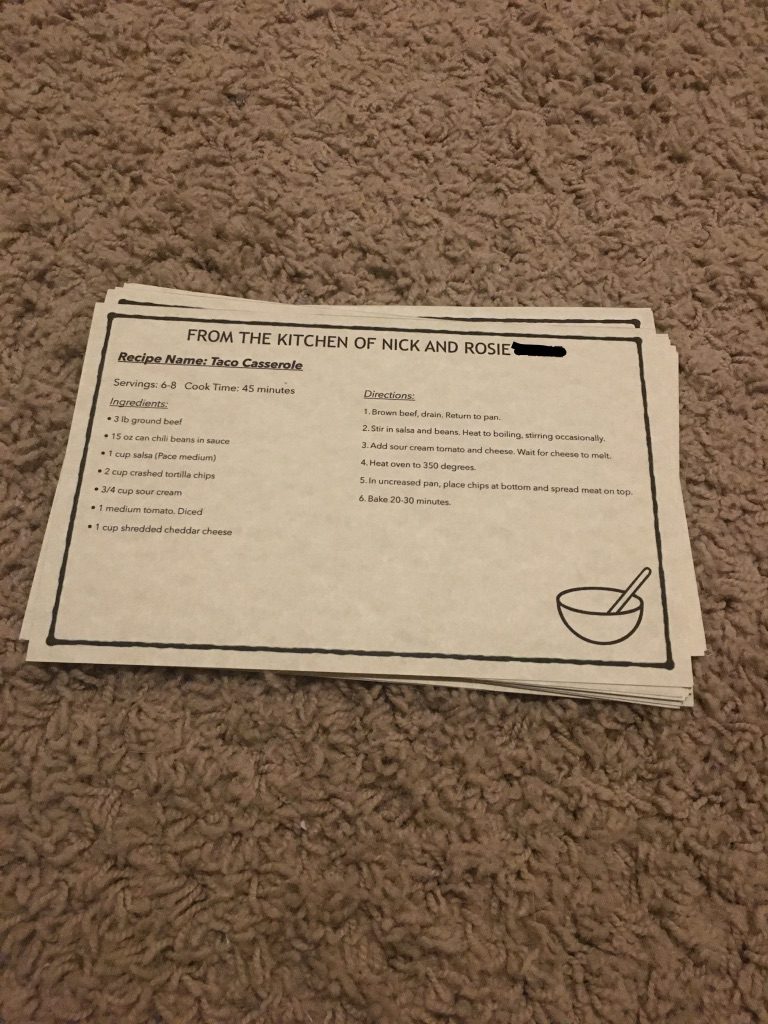 The Recipe Card
For this recipe card, I used MAC pages as a template. This is the MS word version of MAC but I find that they have better fonts and card template that I can easily use. I ended up using a template for a moving post card template.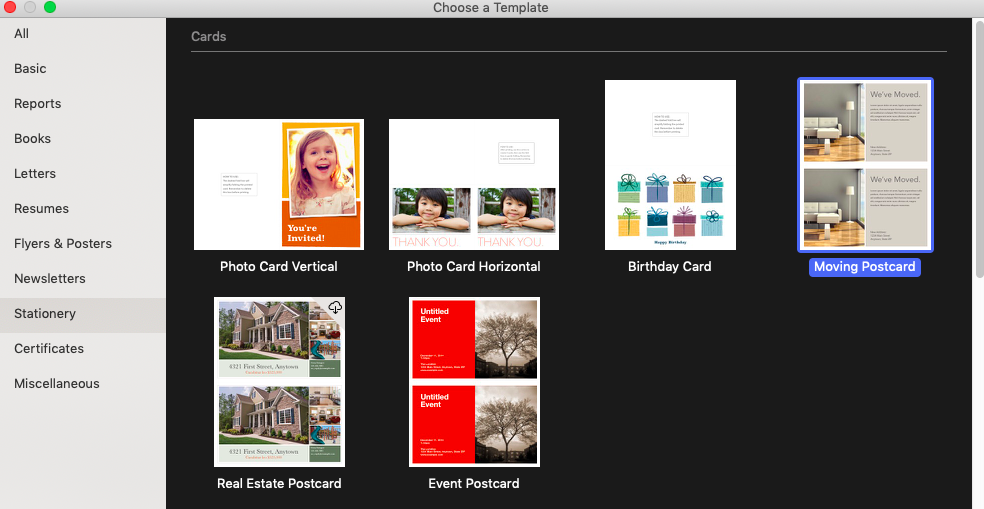 This will give me 2 cards per sheets. I changed the text, deleted pictures, added more text boxes and typed up our names. I typed up our current recipes and personalized our names. I then printed it on our stock cards. I specifically use a black and white template since we only have a black and white printer.
My plan is to keep it on stock cards so we can still write on it if needed. There might be some variation of the recipe that we want to tweak as it goes along. This will add the personality to it. We don't have a recipe box either. I don't want to add anything on our counter top. Our recipe cards are store in one of the drawers in the kitchen.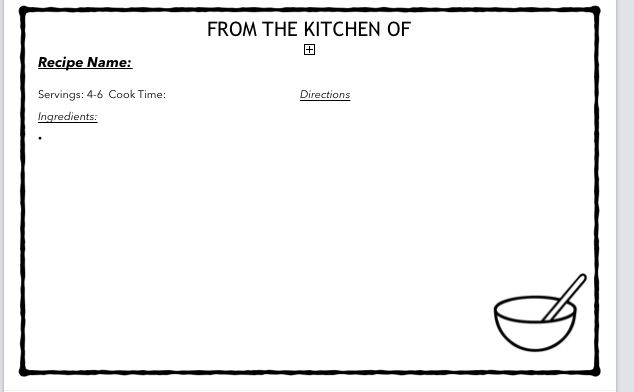 You can download the recipe card here.
It will open in MS Word and you can edit it as you see fit. Enjoy!